Monkey Flower Villas – Koh Tao, Thailand
Luxury Boutique Accomodation
The Upper Villa
The Upper Villa is our premier three bedroom villa, the most beautiful, romantic, and fun place to stay on Koh Tao! Amenities include a huge master bedroom, two huge living rooms, the round bathroom, along with the huge, award-winning private infinity edge swimming pool & deck.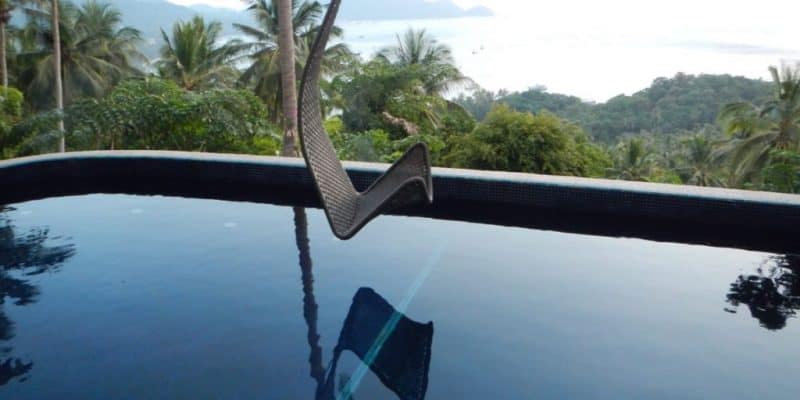 The Gardenia Villa
The Gardenia Villa has five large air-conditioned bedrooms, three bathrooms, a living/dining room, and kitchen, in a huge and beautiful three story home, with stunning sea views from every floor.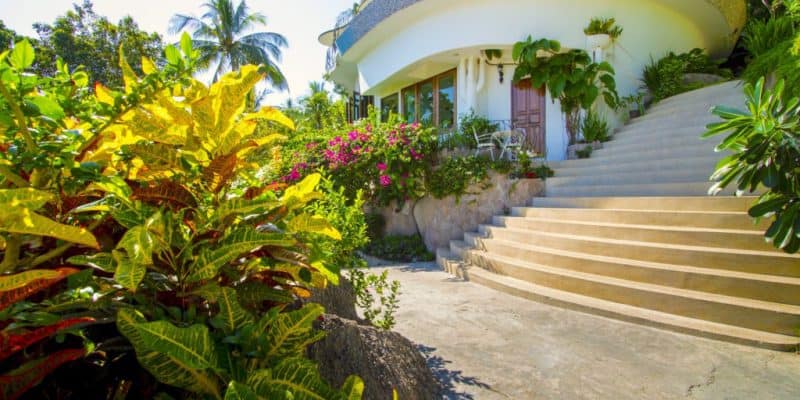 The Lower Villa Suite
The Lower Villa Suite features amazing architecture, a huge living / entertaining room with vaulted ceilings, built around the granite boulders of Koh Tao, and wonderful views.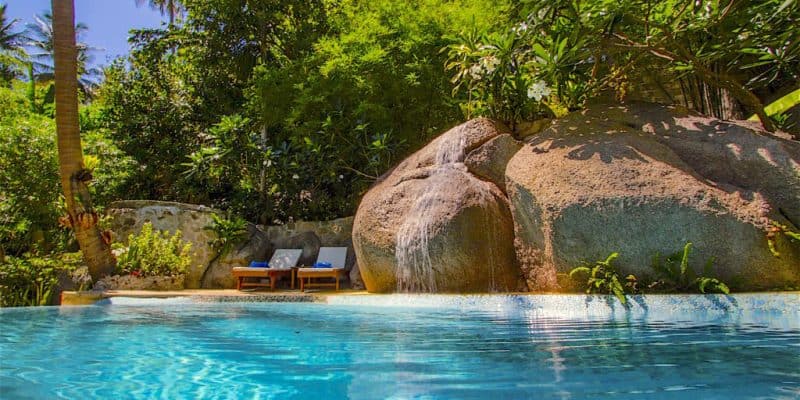 The Bougainvillea
The Bougainvillea has two main, air-con (and fan) bedrooms, each with a full-size bed, 42″ flat screen TV with premium Western programming by satellite & the best Wi-Fi available on Koh Tao. There is also a large loft, accessible by a ladder, that has two extra mattresses for additional guests to sleep. An award-winning private, infinity edge plunge/swimming pool, with a waterfall and colored lights at night.
Premium Satellite Television
Free 24 hour Taxi Service!