Things to do on Koh Tao
Building memories while living life to the fullest!  Experience the many things to do on Koh Tao Island!
Koh Tao – means 'Turtle Island' – and it lives up to its name, being the premier location for scuba diving in Thailand. The beautiful white-sand beaches which surround the mountainous 20-mile island are encircled by crystal-clear waters of the Gulf of Thailand. The vibrant coral reefs are home to a wide range of unique and colorful sea creatures, including turtles, naturally.
From my experience, I think you will want to spend as much time on Koh Tao as possible (at Monkey Flower Villas, or elsewhere)… I hear, time and time again, from our guests that they wished they had more time here.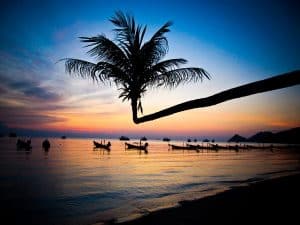 Visit Sairee Beach
Sairee Beach is Koh Tao's best-known beach, where you will find the majority of the nightlife, including beach bars and restaurants. Sairee Beach is the longest beach on the island.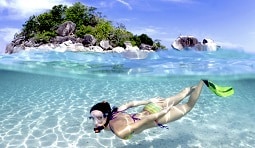 Snorkeling & Scuba diving on Koh Tao
Koh Tao is known for its underwater beauty and marine life thus Koh Tao is a popular destination for scuba divers and snorkelrs. Snorkeling & Scuba Diving in Koh Tao is like being in a tropical fish tank with beautiful colorful fish all around you. Koh Tao certifies more scuba divers than any other location in the world.
Hiking
The mountainous terrain of Koh Tao offers many interesting routes for hiking on Koh Tao and rewards your efforts with scenes of beautiful landscapes of remote, hidden jungles and sea views. The 'Sairee – Tanote' and 'Laem Thian & Mao Bay' routes are ideal for adventure and exercise.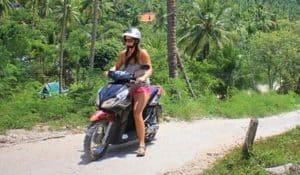 Rent a motorbike
Renting a scooter is a great way to get around Koh Tao quickly, see several of the many scenic spots, and make the most of your stay. Please remember that all of our guests enjoy our free 24-hour taxi service for drop off and pick up to wherever you want to go on Koh tao during your entire stay! Our 24/7 concierge service will help you with all your rental needs.
Fire dancing & music
Maya Bar, Lotus Bar, and many other venues feature nightly fire dancer shows to astound the crowds. Beach blankets and cushions are placed for relaxing and watching the shows from 9pm to 11pm. Order a bucket made with Thai Whiskey, or to avoid the hangover, choose your favorite premium liquor instead. Your personal driver (Steve or Mo) will advise and take you to all the best events.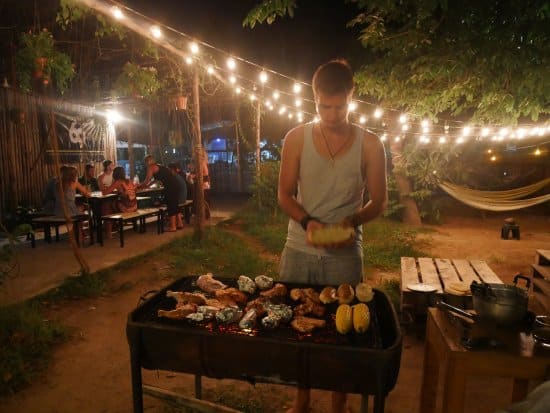 BBQ on the beach
You should spend at least one evening eating BBQ on the beach in Koh Tao, it's an island after all, and Sairee Cottage BBQ has the best and least expensive options. For 200 baht you can have a big piece of grilled fish with salad and potatoes. If you're on a budget the Thai dishes are among the cheapest on the islands, with Pad Thai for 60 Baht. The beach setting is phenomenal and each restaurant has its own kind of entertainment.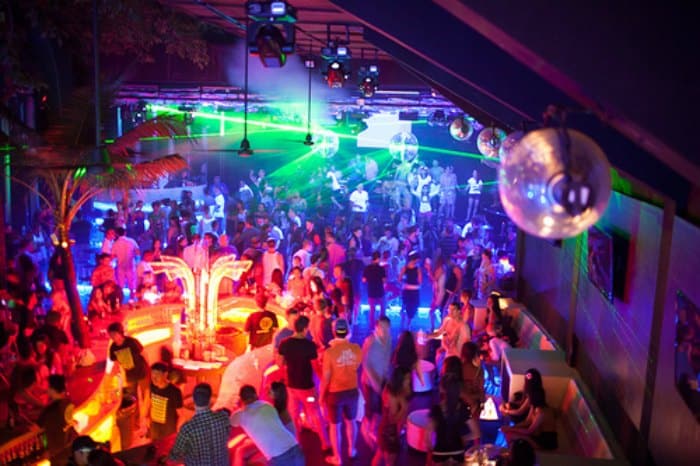 Dancing & Clubbing till dawn
Koh Tao is a haven for night goers and offers a lot of fun & amazing dance clubs for a memorable night. Below are a few of the best places we have found for Dancing & Clubbing in Koh Tao.
Reef Sports Bar and Restaurant – great food & live sports
Barracuda Restaurant and Bar
AC Bar Beach Club – Pool parties at night
Queen's Cabaret – A vibrant stage performance
Coco Bar – A great vibe at night
Fishbowl Beach Bar – Paradise for youngsters
Maya Bar – A great spot to watch a sunset
BND Beach Bar – A popular party spot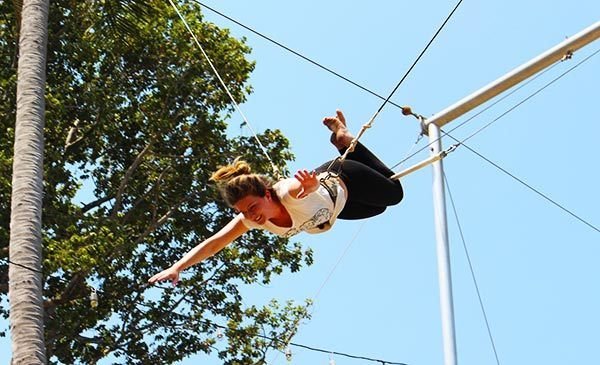 Flying trapeze adventure
Learn to fly in Paradise! You'll be amazed by what you can achieve in just a short time at the Flying Trapeze in Koh Tao. No previous experience is necessary, and with the right timing, most beginner 'flyers' are able to make a mid-air catch in just one lesson.
Mini golf
Koh Tao Leisure Park is open daily from 11:30 am till 11 pm and is set in beautifully maintained gardens spanning over 5000 sq meters. There's something to do here for the whole family. Enjoy as many rounds of mini-golf on Koh Tao as you like for 180B per person- play goofy golf as a second round which is well lit at night.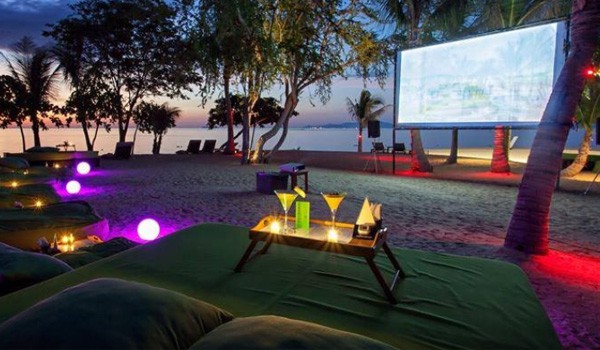 Watch a movie on the big screen
Koh Tao cinema at Grumpy's Sports Bar is a wonderful intimate venue. It seats 24 on comfy sofas. Good sound system and screen. You can enjoy your evening out and have refreshments from the restaurant delivered to you in the cinema. We recommend this venue.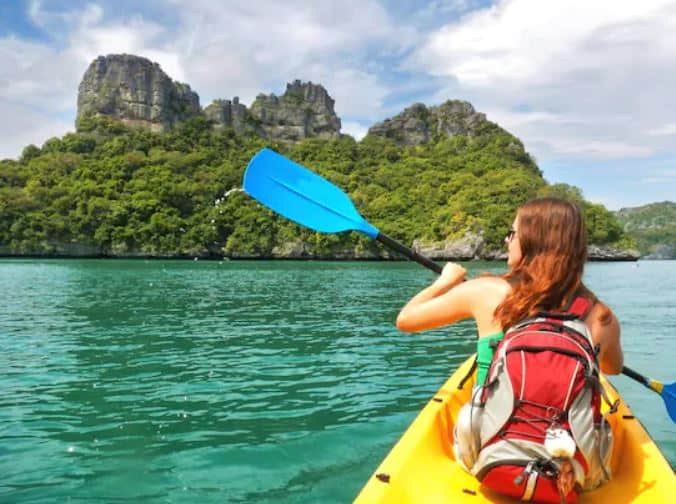 Rent kayaks
Kayaking in Koh Tao goes well with snorkeling because you can stop where ever you'd like and dive underwater, then continue kayaking again. With a kayak, you can reach many places on Koh Tao which are not accessible by boat or by foot.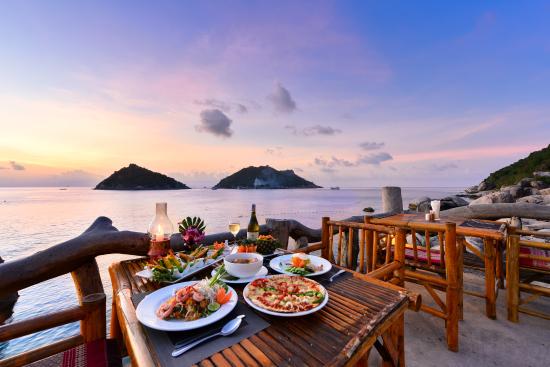 Eat dinner at one of the many local restaurants
The food is amazing in Koh Tao. There are many restaurants to choose from ranging from gourmet food to quick bites. Below are a few eateries that we recommend.
Tummy Yummy Bistro $$$$$ (International cuisine)
Barracuda Restaurant & Bar $$$ (International cuisine)
The Terrace At Jamahkiri Resort & Spa $$$$ (vegan options)
The Gallery Restaurant $$$$ (local Thai food)
Chez Albert $$$ (French, European, Deli)
Breeze Koh Tao $$$ (Mediterranean)
Thaita Italian Restaurant $$$ (Italian)
Baia Burger Concept $ (Bar, Cafe, American)
Cantina De Koh Tao $ (Mexican)
Take a long-tail boat on a day trip around the island
For an amazing and unique snorkeling experience, take a long-tail boat around Koh Tao Island and you will get to see gorgeous vistas in every direction. Ask your boat captain to stop so you can swim with the most beautiful tropical fish. Our 24/7 concierge service will get you the best price for your Koh Tao long-tail trip. Let us help you have the best possible experience on Koh Tao.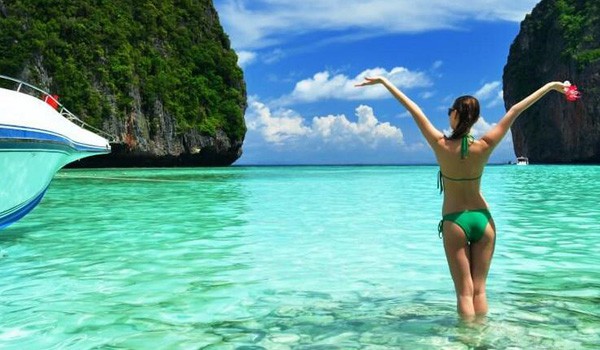 Visit Koh Nang Yuan island
Taking a day trip to tour the tiny island of Koh Nang Yuan is one of my top recommendations to those heading to Koh Tao — other than diving, of course! Koh Nang Yuan is actually made up of three little islands connected by a massive sandbar. It's a place where post-card dreams are made: unique topography, blindingly white sand beaches, and shores teeming with fish and coral. Koh Nang Yuan is about a 10-15 minute boat ride from the west side of Koh Tao.
Charter a sail boat
Charter a sail boat and tour Koh Tao at your own pace. Hourly, half-day & full-day sailboat rentals are available at an affordable price. Sail boats can be rented with or without a skipper and are a ton of fun to sail. Your Perfect Adventure awaits. Our 24/7 concierge service will get you the best price for your Koh Tao sail boat rental. We ensure the best possible experience on Koh Tao.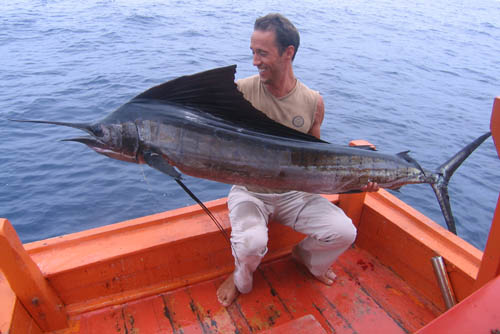 Go on a fishing adventure
Koh Tao is home to many game fishing specialists with over 20 years of experience doing fishing trips daily. Chasing big fish with light tackle on a traditional Thai fishing boat only 13 meters long. Using Penn reels. The Day Trip is a mix of trolling and using live bait. Great fishing year-round in Koh Tao catching marlin, sailfish, mackerel, Mahi Mahi, small tuna, and others.
Jump off big boulders into the deep warm water
If you are brave, a good swimmer, and looking for a real adrenaline rush, jumping off a perfectly good boulder could be for you! There is one isolated spot perfectly suited for Boulder Diving in Koh Tao with accessible cliffs and deep water. You can go alone or as part of a tour. Don't forget to bring your snorkeling gear.
Go abseiling on a rock climbing adventure
Rock climbing on Koh Tao – your options are endless, ranging from mountain top complexes of walls and routes with amazing panoramic views to seaside cliffs with erosion patterns etched into the rocks where you can climb and watch fish swim amongst the corals below. You'll also find lowland boulder fields amongst coconut plantations and huge isolated rocks deep in the jungle just waiting to be climbed.
Koh Tao is a truly magical island, with so many things to do on Koh Tao. The longer you stay, the more you will love it!
Love, health, & happiness
Lincoln, Family, & Staff
Monkey Flower Villas